Sites - Group your devices together
Sites
Sites provide a way to group a set of devices together for help identify devices of interest. The Sites page can be accessed via the Sites link in the main menu. This will bring up the following list, as well as the Add New Site link. From this page you can also delete and edit previously defined sites.

When editing or adding a new site, the following page will be presented to the user. This allows you to define the site's location and main contact person.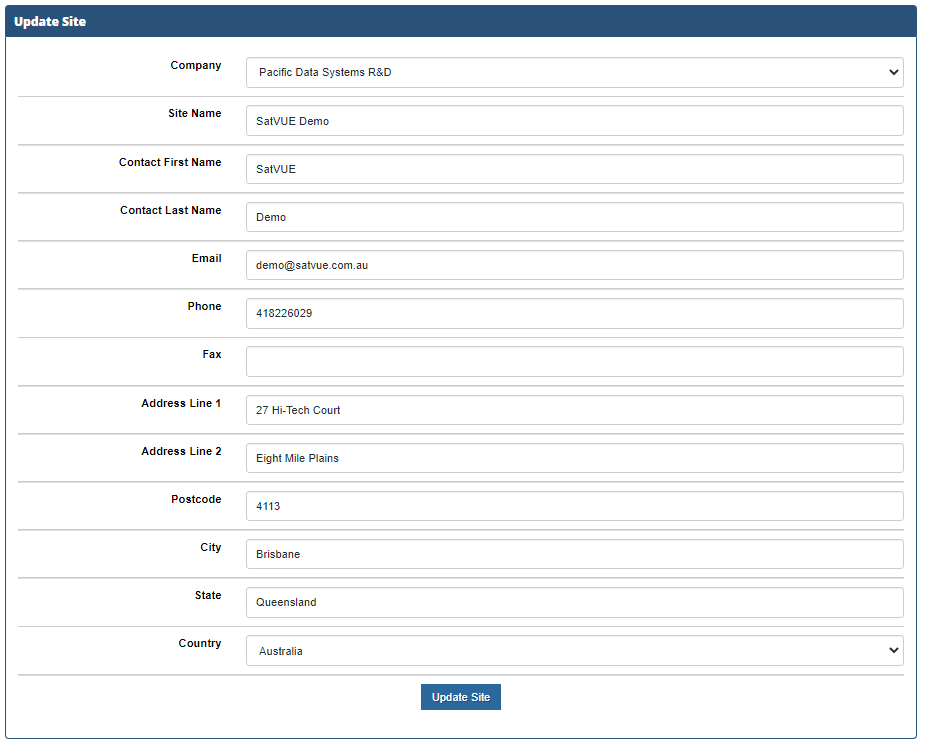 When editing a device, you can assign it to a pre-defined site.