Web Management Platform - Multi-site Management
The SatVUE solution uses satellite communications to provide reliable, up-to-date reporting where 3G / 4G infrastructure is otherwise unstable or non-existent.
From only 50 cents per day, remotely access your own unique web portal, allowing you to make manual changes to sampling and logging intervals* of any sensor / transmitter connected to the SatVUE device, as well as the ability to setup crucial alerts when certain thresholds are reached.
*additional data charges may be incurred when the frequency of sampling / logging intervals is increased. Contact us for more information.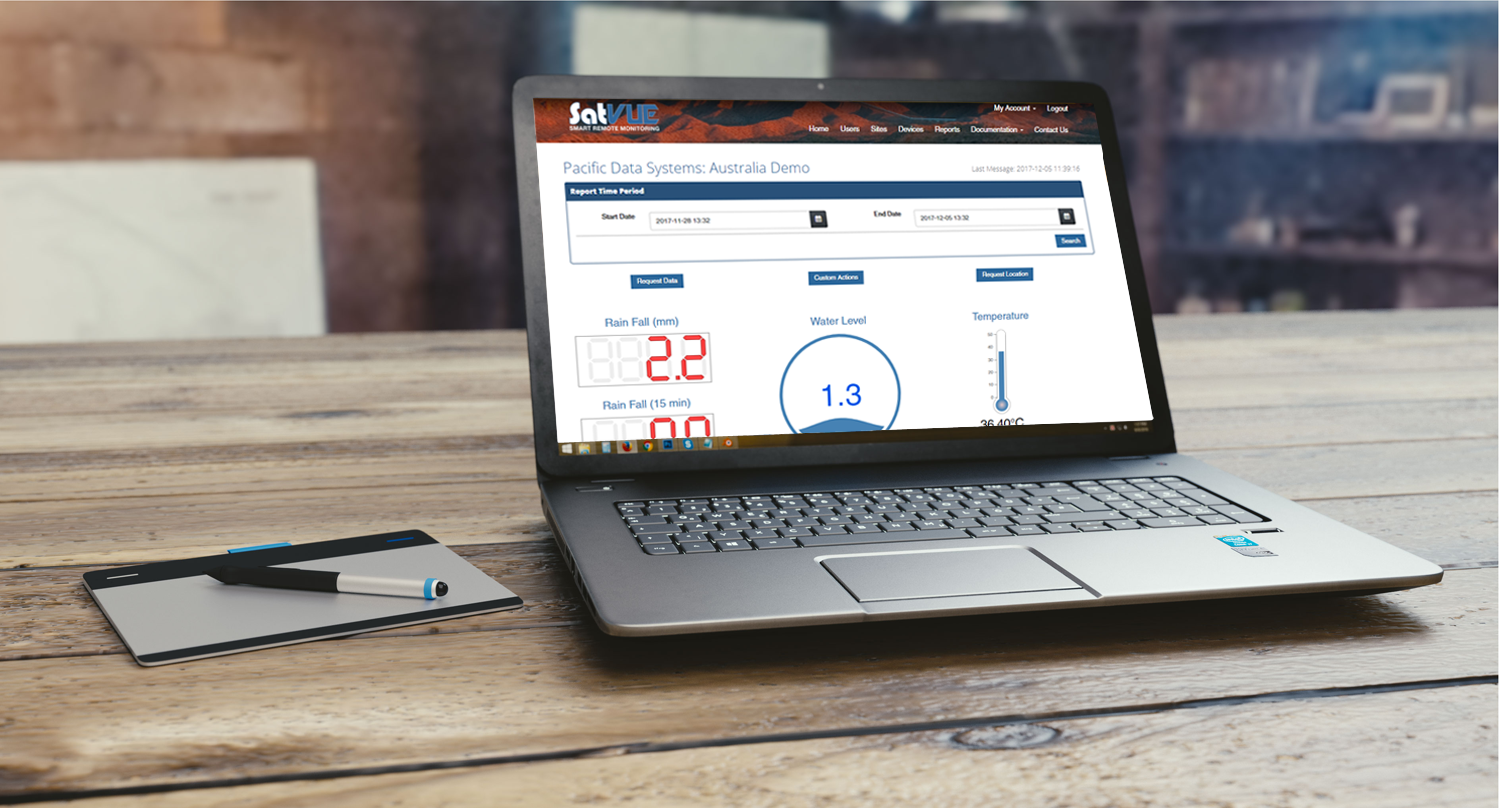 Sensor Management - Remotely configure sensor settings, logging interval and alarm thresholds of each data channel
Sensor Configuration
You can change the sensor configuration settings, such as 4-20mA calibration, directly from the website. The new settings are automatically sent back to the SatVUE device on its next communication.
Change logging interval
Change the logging interval of any of your sensors from the website. From 1 sample per minute to 1 sample per day - depending on your hardware compatibility.
Alarms
Set up multiple alarms per sensor if required. Deliver alarms via email. High and low alarms with time or hysteresis reset values. Set up alarms on calculated inputs, if required.
Existing SatVUE Customer?
If you're an existing SatVUE customer, you would have already been supplied with a username and password to access your personalised web portal. Login here:
Login