Choose from 3 models and 2 power sources.
SatVUE is a compact, robust satellite remote monitoring system designed for the toughest conditions. SatVUE is the smartest remote monitoring solution for the most extreme situations.
SatVUE comes in 3 models with different forms of mounting, each with a choice of 2 power sources – solar or stand-alone battery with 2 year life.
SatVUE Models
SatVUE Agri
The SatVUE Agri model is designed specifically with agricultural livestock applications in mind. There are two main kits available depending on your application:
Turkey's Nest kit w/ ultrasonic level and rainfall sensors, pole mount
Tank kit (pictured) w/ insitu level and rainfall sensors, tank mount.
For more information on this product, please download the SatVUE Livestock Water Supply Monitoring System brochure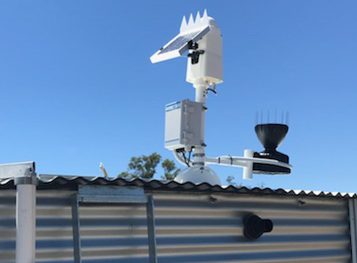 ---
SatVUE Pole
This SatVUE model sits on a pole above the ground and is suited for a broad range of monitoring applications. It is the popular choice for monitoring a variety of parameters in air and is used by mining, oil and gas, environmental, agriculture and aquaculture companies. SatVUE Pole is shipped with:
SatVUE Satellite Remote Monitoring System
1 x 70mm bolt
Quick Start Installation Guide
Sensor wiring diagram (if applicable)
2 x inline sensor connectors (sensors not included).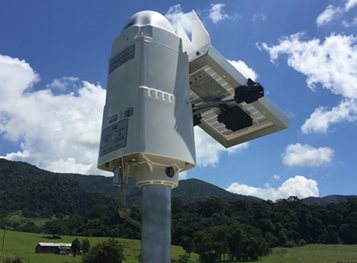 ---
SatVUE Bore
This SatVUE model sits above the ground on a hollow bore pipe through which sensors pass to measure the groundwater below. It is also fitted with 3 vertical stabilizers. SatVUE Bore is the popular choice for measuring groundwater and is chosen by mining, by oil, gas and by agricultural companies for environmental monitoring.
SatVUE Bore is shipped with:
SatVUE Satellite Remote Monitoring System
Quick Start Installation Guide
3 vertical stabilisers (with band clamp)
2 x inline sensor connectors (sensors not included)