What You Can Do With SatVUE
CUT STAFF RISK, COST & TIME
Don't send your staff to remote or dangerous sites to collect or monitor data manually. Manage all your remote sites centrally.

If we used SatVUE for all of our remote measurements on this site, the savings would be substantial.

Sean Finemore*, Senior Hydrogeologist
BOOST DATA ACCURACY, FREQUENCY & SPEED
Collect accurate data across multiple parameters & sites continuously, reliably and quickly.

SatVUE does what it says – reliable, continuous cost-effective monitoring – and the payback was under three months just as PDS said.

John Carson*, Senior Hydrogeologist
ACCESS CRITICAL DATA ALL THE TIME
Gain control & access to critical data in real time, regardless of topography, weather or 3G/4G coverage.

Out here, 3G or 4G is just not an option and nor is going to site to pick up data in person. SatVUE has made a big impact.

David Broadbent*, Instrument Supervisor
SLASH INSTALLATION & RUNNING COSTS
Take advantage of Plug and Play devices that are robust, reliable, easy to install, with smart solar & battery power built-in.

Now it's costing us less than $30 a month for satellite. Including the initial capex, that's a saving of over 80%.

Justin Laird*, Senior Hydrogeologist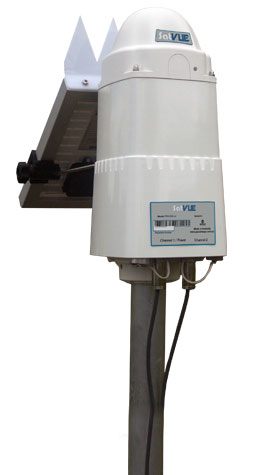 ABOUT US
A Leader In Smart Remote Monitoring
Pacific Data Systems is a leader in smart remote monitoring and control, based in Brisbane, Australia.
Since 1984, Pacific Data Systems has provided robust devices and solutions for remote data collection, monitoring and control. Our clients span mining, exploration, defence, resource distribution, engineering, manufacturing, environmental monitoring, scientific research and engineering, across the globe. We are a recognised specialist in data monitoring and control in the Southern Hemisphere.
SatVUE: Smart Remote Monitoring
SatVUE is one of our most advanced systems, combining smart remote monitoring technology with reliable satellite communications in a compact, off-the-shelf device, which is available globally through our network of partners.
Designed for Environmental Compliance Managers, Instrument Superintendents and Workplace Health Managers who struggle with the risks, costs and unreliability of remote site monitoring, SatVUE is reliable and cost-effective. Unlike bespoke and bundled systems which are expensive to buy, difficult to configure and costly to maintain, SatVUE is a low cost Plug & Play device which is fast to configure and install, and easy to maintain even in the most extreme conditions.
SatVUE users enjoy the peace of mind of reliable, continuous remote monitoring and control of multiple sites, with the enhanced environmental compliance, reputation and bottom line benefits that flow as a result.